A. B. C. Orjiako
Chairman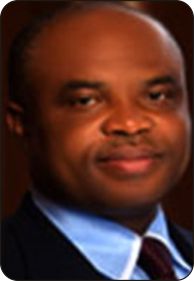 A heavyweight in the Oil and Gas Sector in Nigeria, This deep minded philanthropist, trained orthopaedic and trauma surgeon has proved to mankind that the human mind is totally capable of taking great leaps from one area of expertise to another.
After his secondary school in his native Uli, in Anambra State, he advanced to the Institute of Management and Technology Enugu, from where he went to study medicine at the University of Calabar, As a Student he became African regional Director of the International Federation of medical students .He served as senior registrar at the National Orthopaedic hospital Igbobi Lagos. A.B.C Orjiakor has diversified into many business interests including oil and gas, pharmaceutical, real estate and shipping, banking and insurance.
He is Chairman and CEO of Shebah E&P Company Ltd, an exploration firm which has 40% stake in the offshore block OML108 and Zebbra Energy Ltd which owns the deepwater concession OPL 248 offshore Nigeria.
A.B.C. is also Chairman of Seplat Petroleum Development Company Limited, which is a leading Oil & Gas exploration and production company in Nigeria with a 45% participatory interest in and operator of the Oil Mining Leases, 04, 38 and 41. The company was formed by two Nigerian E & P companies: Shebah E & P and Platform Petroleum and was registered in 2009 as a Special Purpose Vehicle (SPV) for the acquisition of the assets. (www.seplatpetroleum.com)
He is also Chairman of Neimeth Pharmaceuticals International PLC. A Fellow of the West African College of Medicine, He is the former President Nigerian Medical Association.
Philip I. Orjiako
MD/ CEO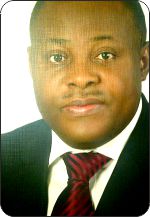 An Astute Business Man and cultured gentleman, Philip whose interest and experience has gained reputation in the Real Estate/Urban Housing, Construction and Oil and gas sectors is a financial prodigy, Philanthropist and construction magnate. He started his career as Director of finance and Corporate Affairs at Ordrec Group of Companies. A widely travelled African and lover of Arts and Humanity, Philip has a burning desire for the socio economic security for the Nigeria youth and nation.
He is also CEO of NOFAX International Construction LTD; developer of a number of Estates in Abuja including Golden Spring Estate Abuja. He is also CEO of MANTLEZONE LTD and has also risen to become the CEO of ESKOM PLC.
With a finance background from Anambra State University of Technology he went further to study energy in St Catherine's College in Oxford in 1999. He is married with children, and is the past president to District 9110 Rotary Club of Ebute Metta..

Dr (Mrs) Christine Adaobi Nwuche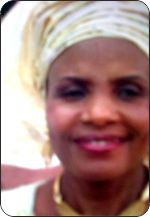 A consummate Lecturer and dedicated educationist, Dr Mrs C. A. Nwuche has worked and strode in the University of Port Harcourt, Rivers - State Nigeria like a colossus, an Amazon and mother of many great feats and children.
A widely travelled Lady of class, She attended the London School of Economics and rose to become Deputy Registrar of the University of Port Harcourt.
She is also Member of Board of the Senate in the University of Port Harcourt, on the board of many companies and is a fulfilled grandmother, humanist and Philanthropist.